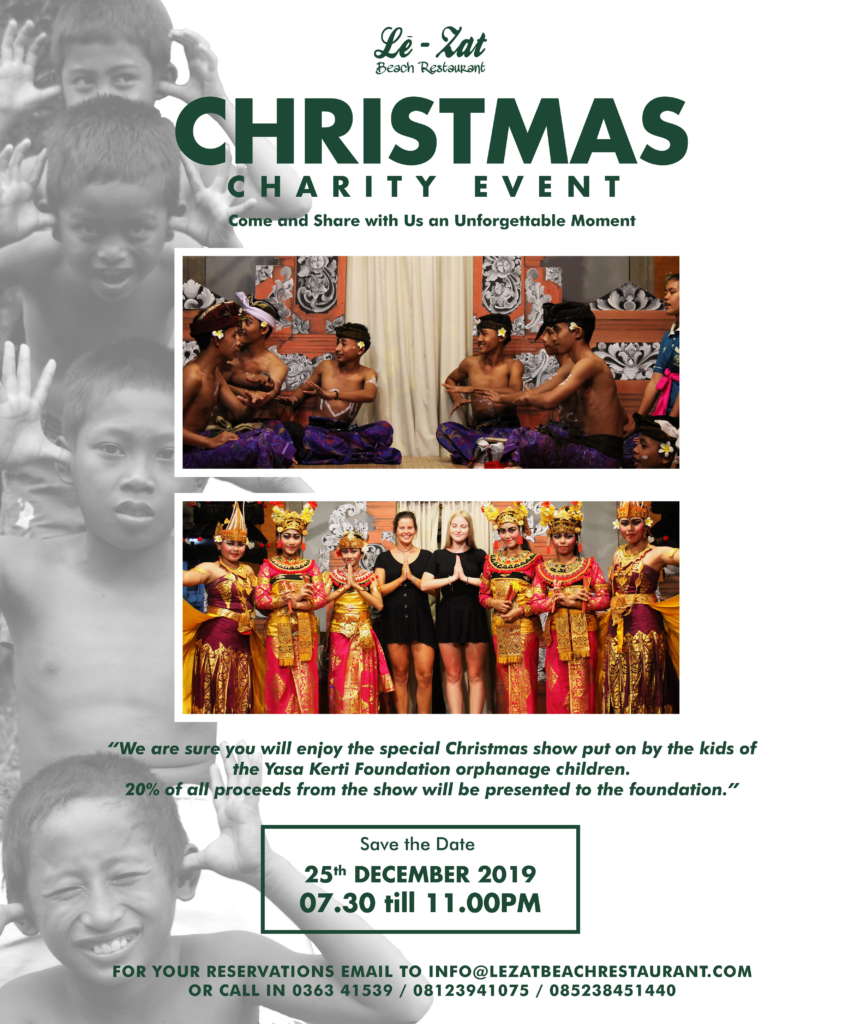 Christmas and Santa Claus coming soon, how about your preparation with your family? Have you got a Christmas tree? decorate the house? setting up a campfire?
But don't worry, if you dont have time for prepare it, you can stay with us to spend a warm night by the beach with cold beer and then Balinese specialties accompanied by a variety of performances from Orphanage children that will decorate your Christmas Eve with warmth?
Many promos and discounts that you can get starting from this Christmas Eve, immediately make an order do not forget, we are waiting for you here.
You can email fast response at info@ashyanacandidasa.com or info@lezatbeachrestaurant.com then you can via phone call or whatsapp at 08123941075 or 085238451440